Overview
One of the National Trust sites in Merseyside, Formby is free for all to enjoy its beauty, with just a small £6 car park charge for non-National Trust members - well worth the visit!
Formby is often very busy, but it's obvious why. With beautiful woodlands, home to the rare native red squirrel, giving way to a sandy beach and rolling dunes, this is one of the most picturesque places in the North West. That said, you should definitely avoid peak times where possible, at least if coming by car.
The car park is split into two. As you first enter, trees surround you and the car park has spaces for accessible access close to the red squirrel woods. Further down the hill and you find yourself by the beach. The later you arrive, the closer to the beach you will be. On sunny days, there will be a queue to enter the car park and it usually ends up as a one in, one out system. The surrounding streets are all double yellow lines so you will not be able to park nearby.
Accessing the beach from the car park means walking up a steep sand dune but the beach is very flat once on. You can let the dog off the lead on the beach.
There are plenty of trails and walks that explore the woodlands, dunes and beach. All these are off lead except for the squirrel walk where dogs need to be on lead and kept under control. This area is well marked.
There are no bins on any of the trails or on the beach, but plenty around the car parks, where there is often an ice cream van!
Good to Know
| | |
| --- | --- |
| Dog waste bins on site | |
| Off-lead | |
Itineraries Featured In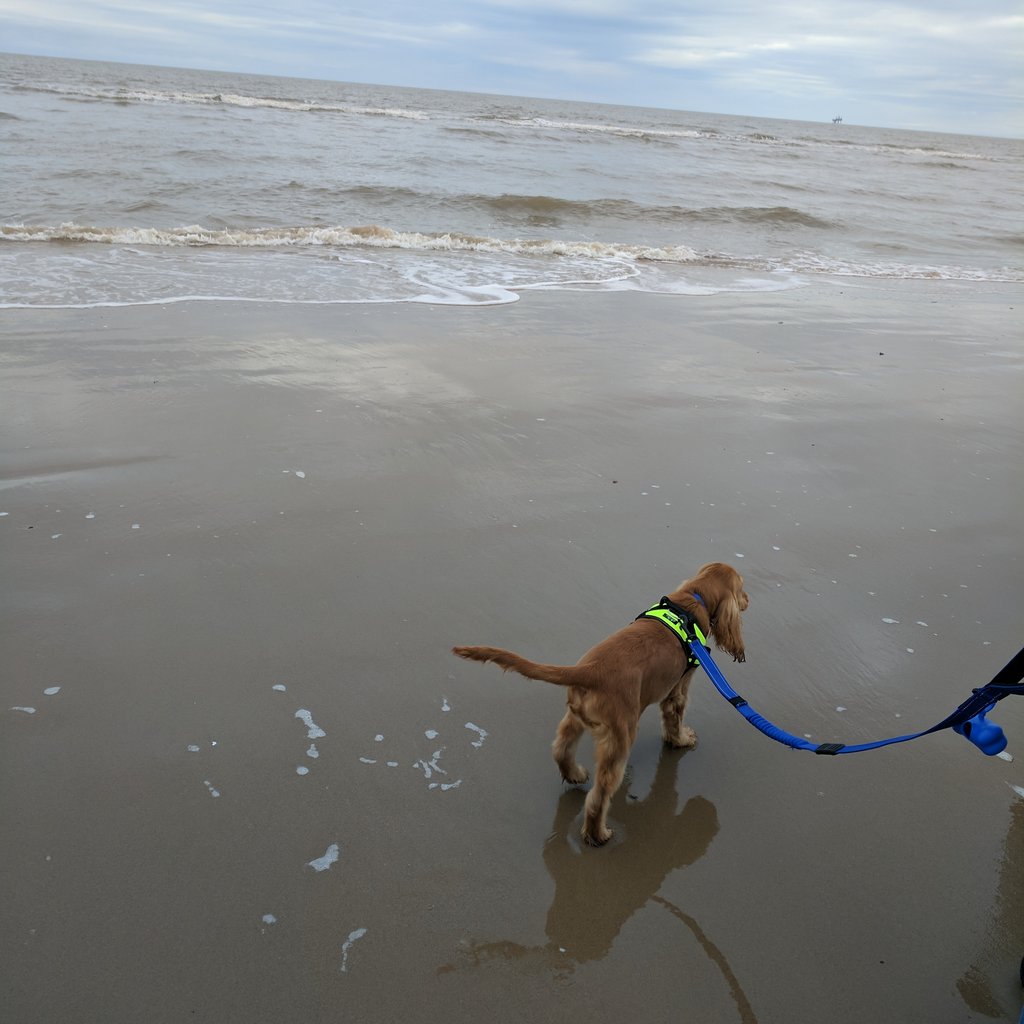 A beach walk followed by a hearty meal - what could be better?
Last updated 29 Sep 2020, 1:58 p.m. | Disclaimer